SKIN CARE THERAPIST - OLIVIA DEVORE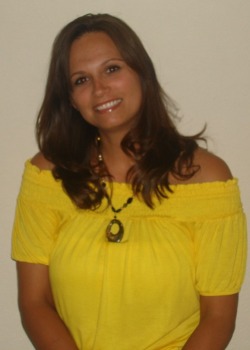 Olivia is a licensed Esthetician and Certified Massage Therapist. She has been providing these services for a number of years. She has developed her own Skin and Body care products and a wonderful cosmetic line. These are known as "Complexion Essentials".
Olivia offers her clients, both men and women, all types of facials. Her facials include acne treatments, cleansing facial, deep pore cell renewals, relaxation facials, as well as back treatments. She also offers chemical peels with professional strength alpha and beta hydroxy acids (Glycolic and Salicylic Acids). You will be so impressed to feel and see the results with no down time. Her use of modern technology will emcompass her microdermabrasion system. It is a manual exfoliation of dead skin cells. Your skin will be revitalized.
Olivia prides herself in customizing each facial to address the individual needs of her clients. She offers all types of waxing and is extremely talented. If a wedding is in your future, then Olivia is your expert in wedding pampering. Her knowledge of makeup application, makeovers or just a relaxing massage is your ultimate answer to the ever growing stressed of preparing for the wedding.
Olivia also provides you various massage techniques. Please check her information on the "Body Treatments" page. You can decide from a Swedish Massage, Deep Tissue, Pregnancy Massage or her Complexion Signature Massage any one of them will relax and soothe you.
---